How are companies taking to CSR in the Czech Republic? 
What does the future hold for CSR in this Central European economy?
We ask Tomas Nejedlo, Executive Director of the Business Leaders Forum, a champion of CSR in Prague.
Tomas, what is the Business Leaders Forum's mission?
When we first started out, our broad mission was to promote ethical business, when activities of the like were termed 'corporate citizenship'.
Now after being established for a while, our specific mission is to bring Czech business leaders together to share their experiences and knowledge with each in the field that is now called Corporate Social Responsibility.
That's great, but what specific activities does BLF engage in?
A key, long-standing program we are particularly proud of is our 'Manager Shadowing Program' where we connect talent from universities with managers in business.
With universities, we also offer their faculty guidance in and encourage them to communicate and offer their services to businesses.
Education is also a focus of our activities, towards this we have produced a variety of booklets, conferences and even a dedicated website at CSR-Online.cz which publishes both theory, real-life practical applications and a diary of relevant activities.
To recognise leaders in the field, we administer a health, safety and environment award and nominate outstanding business projects to the European Commission for a European award.
Finally, to provide a globally accepted framework of measurement to Czech business, we have recently completed the translation of the Global Reporting Initiatives guidelines.
From your experiences, what do you think Czech companies believe CSR is?
With so many 'expert opinions' no one really has a universally accepted definition of CSR. One popular view, which in my opinion is nonsense, is that CSR is 'doing good for society' (i.e. foundations & philanthropy). This is the view championed by the Czech Donors Forum.
From the beginning, we have presented CSR as being about about business, about management. We are pleased that this view is growing in popularity.
But specific priorities are even more diverse and company dependent, with many Czech companies' focus on Work Life Balance and their Environmental impact but, for example, Skoda Auto's focus is about their Supplier & Sub-Contractor relationships. 
We also cannot forget the strong tradition of responsible business in the Czech Repubic, 1st brought to international attention by the efforts of Tomas Bata, this tradition has made many managers come to me asking why we are calling it CSR when it really is just 'normal activity'. I tell them that it is important to recognise these activities and approach them with the same language as the global economy via, for example, the Global Reporting Initiative.
Are there any companies that are truly leading the way in the Czech Republic?
I really love Kovohutě Příbram, which is a medium organisation in central Bohemia engaged in the recycling of old batteries and selling the Lead from them to companies.
I'd also like to highlight O2, which has really surprised me, their presentation and activities have been outstanding in the last year.
There has been significant concern that due to the economic turmoil, CSR activities will suffer, so you believe Czech companies will cut down on their activities?
My personal feeling is that CSR is not just about costs so I actually think that this is a good opportunity for companies to develop new methods and new activities which will benefit the company without any extra cost.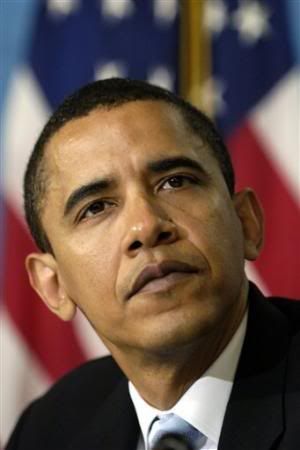 America's new President has just been inaugurated, his speech at the event highlighted his desire for both sustainability and accountability to be key priorities for his administration in the coming years, what do you think this means for CSR in the Czech Republic?
To be honest, I have no idea. The question is how will his influence, in turn influence our region. This effect could be strong with many firms here not engaging in CSR for CSR's sake but to fulfill the demands of their clients.
Yesterday, while presenting the idea of CSR at a Sponsorship conference, participants reminded me that in an open economy like ours, our customers are often international, with products that are likely sold in the west, where customer concern for CSR could grow significantly.
So again, the influence of the new US administration will not be a direct one, but an indirect one through the supply chain.
What do you think will be the key challenges for CSR in the Czech Republic in 2009 and how do you intend to address them?
I believe one of our key challenges will be the adoption of globally accepted frameworks for CSR and will work towards encouraging discussion about measuring & reporting in the business community. But we have to first find partners and companies who are both willing and suitable.
–
Czech Business Weekly have also recently published a Great Article by Lenka Česenková, CSR Consultant at Ernst & Young CZ: Link Here